The month of October has been pretty good.
Last night I had a seizure. Third time this month.
Then Mom and Dad let me sleep in their bed. Dad slept in mine.
Dad let me sleep in and later took me to school. I go to Mac Arthus High School. It ispretty big with over 4000 students. Here is a picture.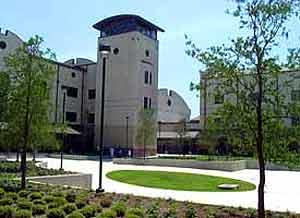 Mc Arthur High School

So far I have had 3 days of single seizures, 10/6; 10/10; and 10/18.
Sometimes, when we go looking for trains, we stop by the Blossom Stadium and watch my HS football team. Go BRAHAMS!!
MAC Football

This is our Mascot!
Our Mascot